Re-discovering the Game Boy was really a lot of fun, but the one thing that disappointed me the most was really the display quality of both the original and color version of the Game Boy.
For example, check out the screen of this original Game Boy Color: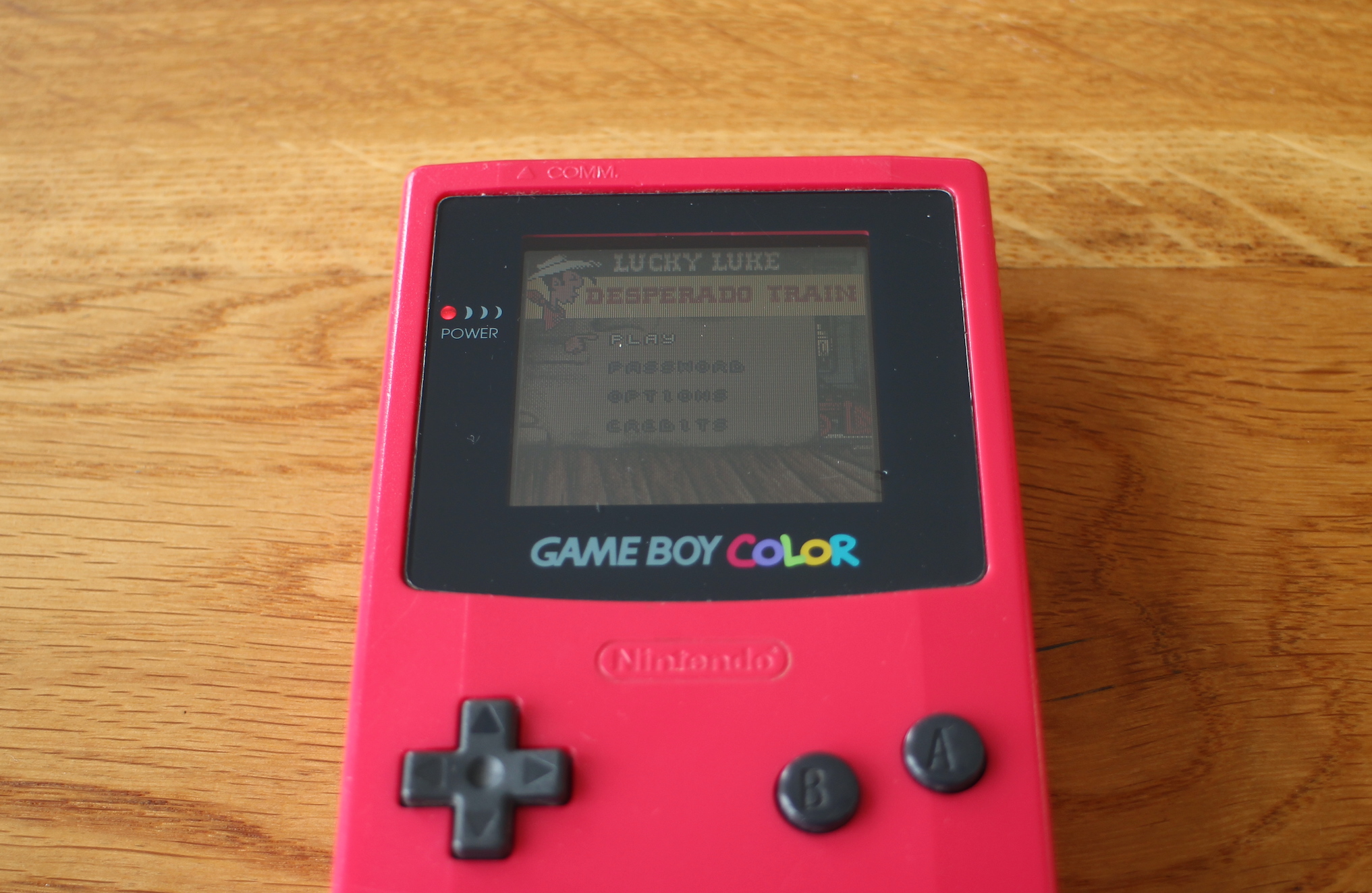 If you zoom in, you can see the borders around the single pixels. It's generally not very clear, and as it's not backlit, you'll need to have good light conditions to actually see enough to play. Direct sunlight is a no-go, or playing in the evening when the light gets worse just isn't possible.
Refurbishing & adding a display mod
As most of the guides & reviews I found recommended FunnyPlaying, I went with those and ordered a GBC IPS v2 display. Did you know that these come from old Raspberry phones as the size seems to be such a perfect fit? What an amazing coincidence (and kudos to the person who discovered that!).
Inspired by this great post by Digitec, I started out and gathered the following things:
Building the new Game Boy
First, I got all the things needed ready. Be sure to use some kind of pad for the cutting work.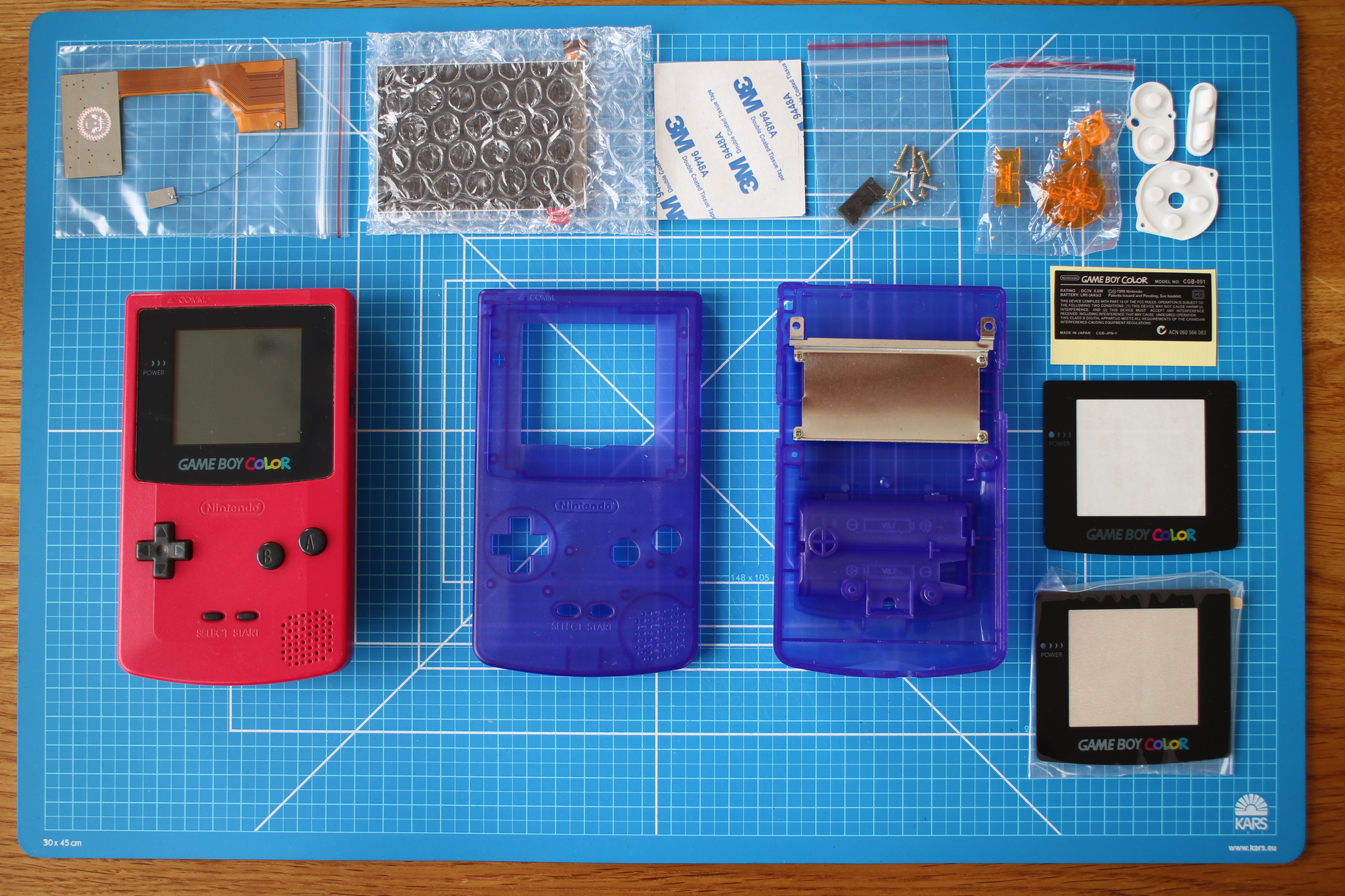 Next up was the disassembly of the old Game Boy. The shell looked pretty worn out and the battery case wouldn't close anymore, so I decided to replace the complete shell.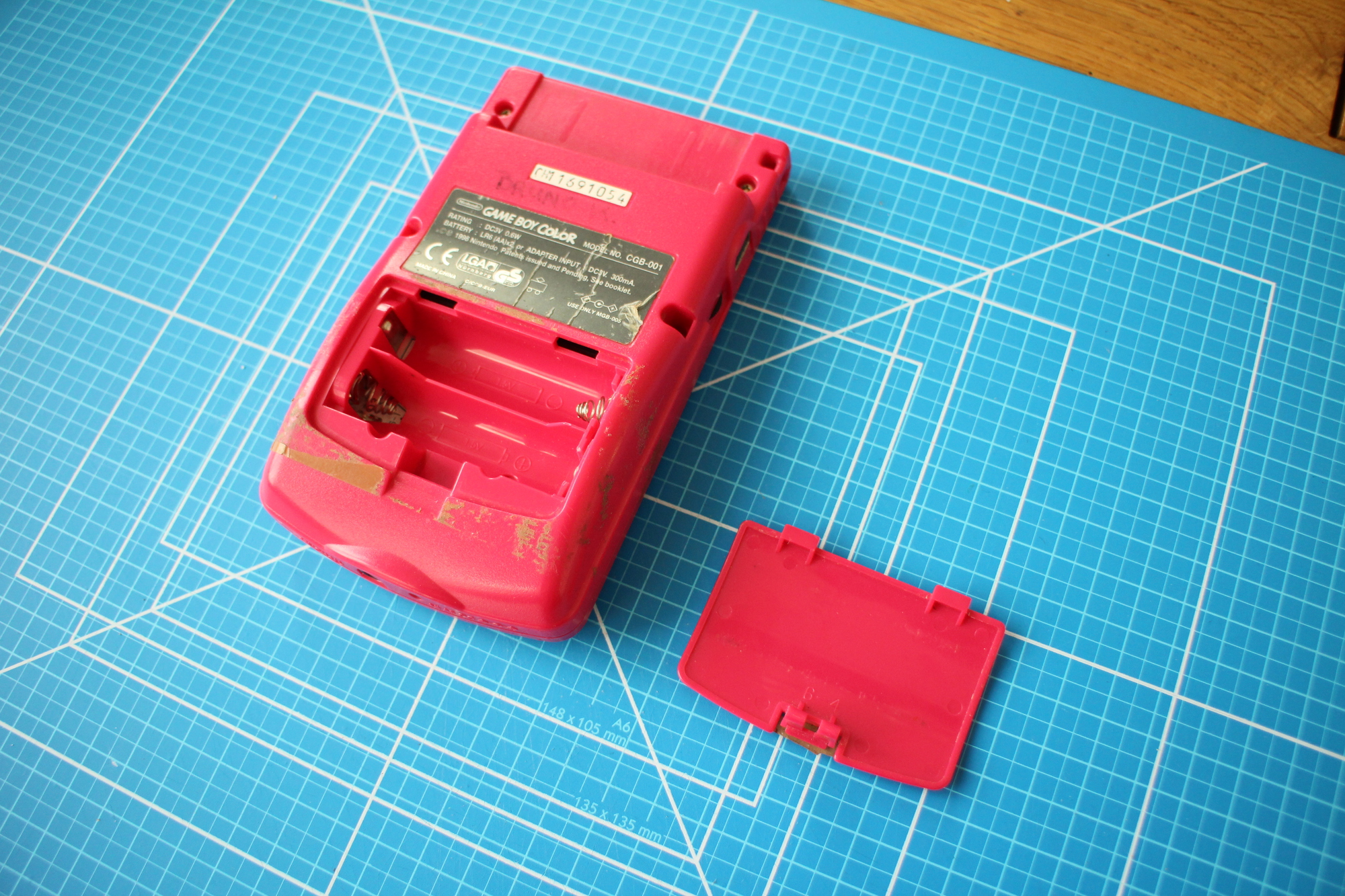 The board in the middle will be re-used, for all other parts (including silicone and buttons) I ordered replacements to give it a new, fresh look.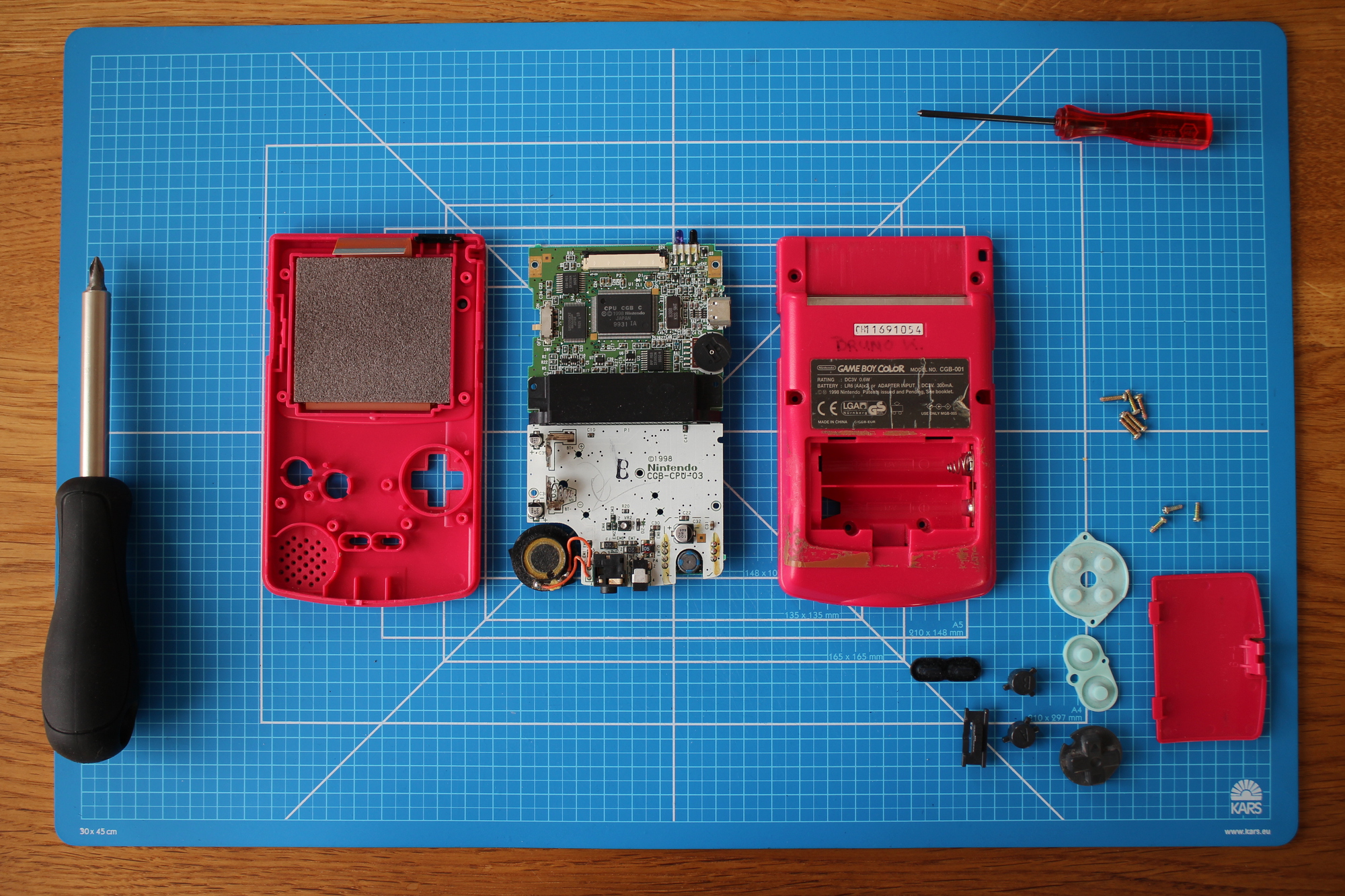 Next up was a bit of cutting work. The IPS screen is a bit bigger than the original, so some plastic needs to be carved off an original shell.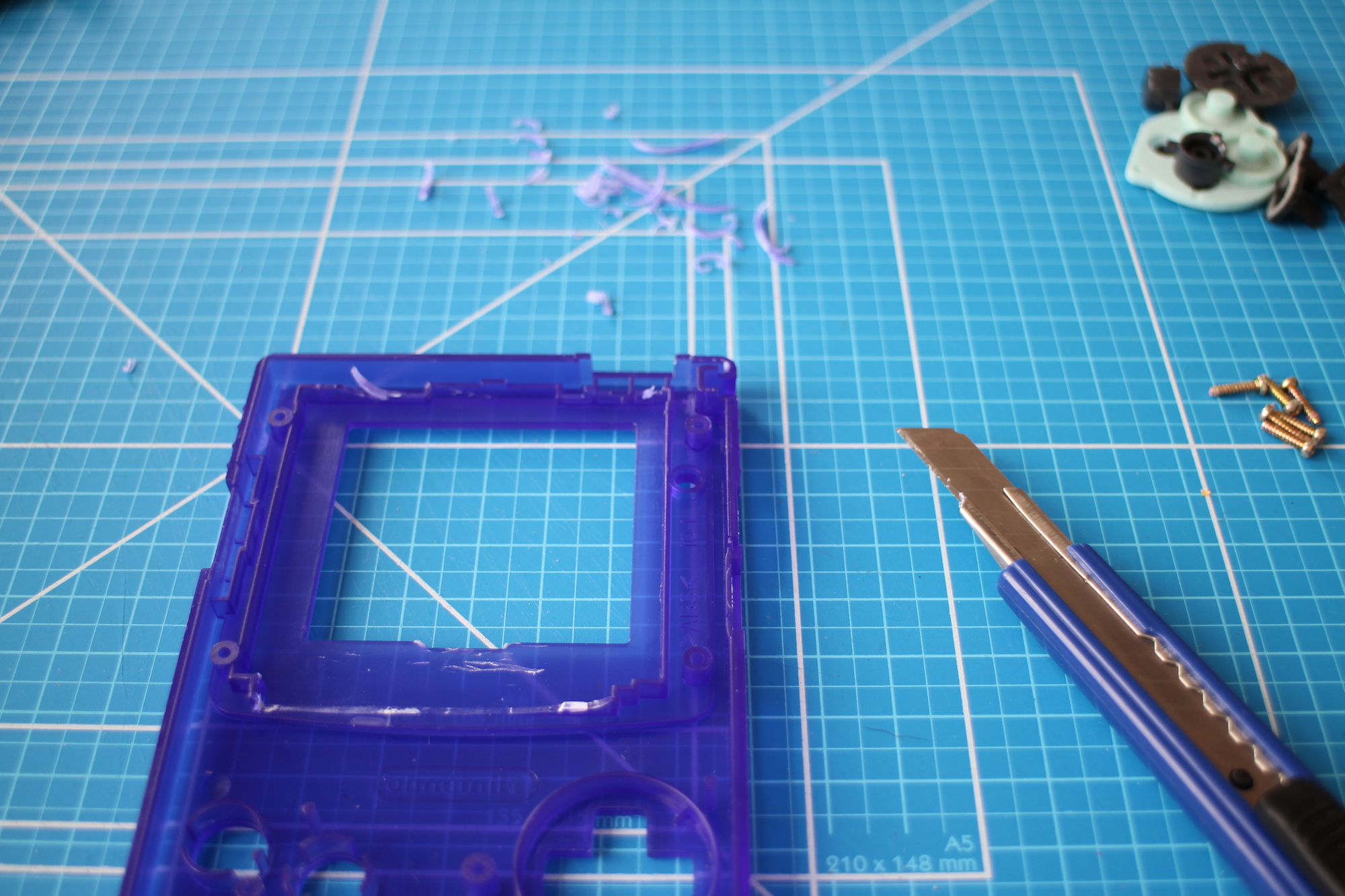 After that, I added an adhesive sticker for making the screen stick in place.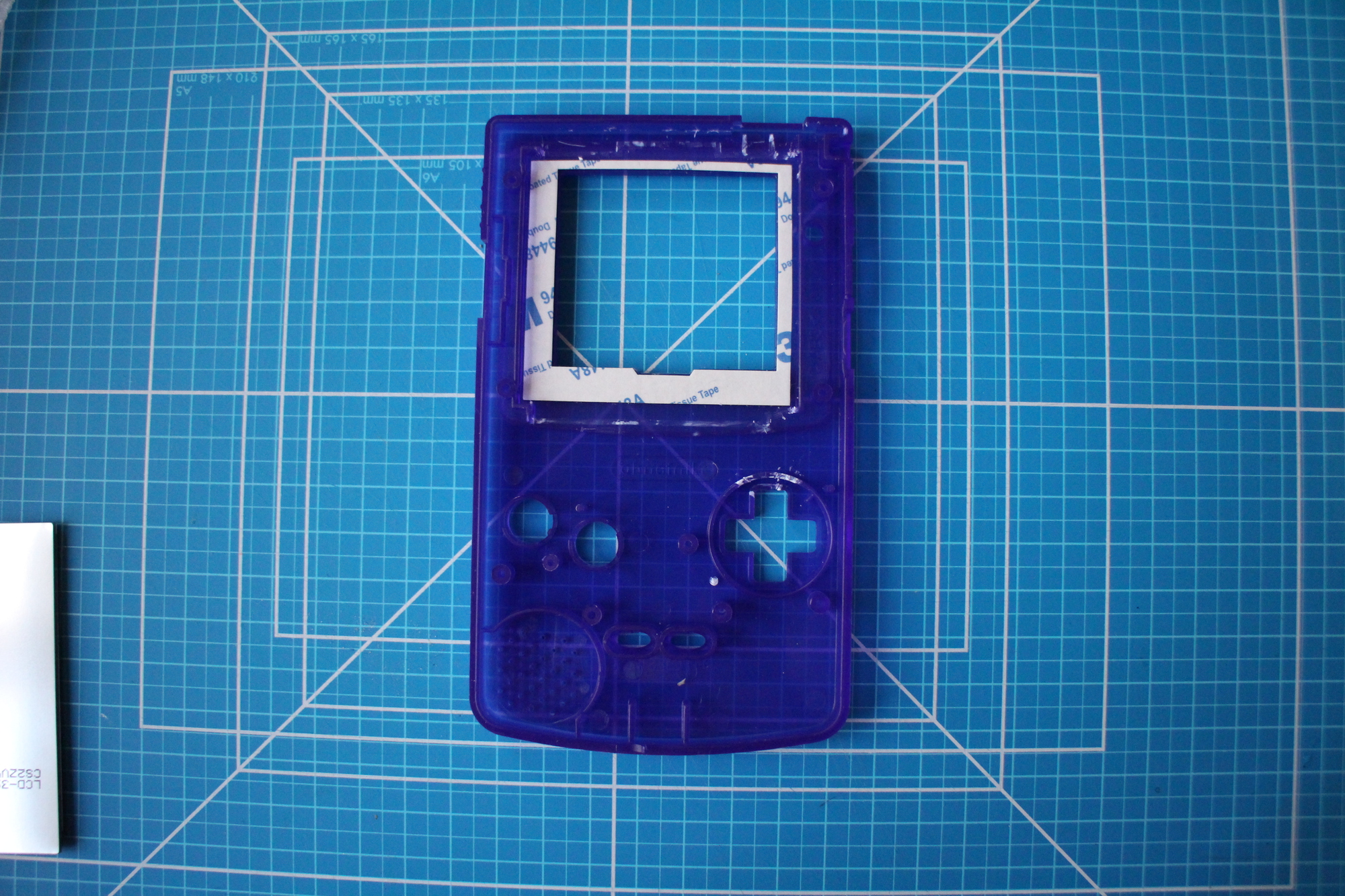 Now, the new screen (including cable band) was put in place, including a brightness sensor, which fits nicely at the IR port.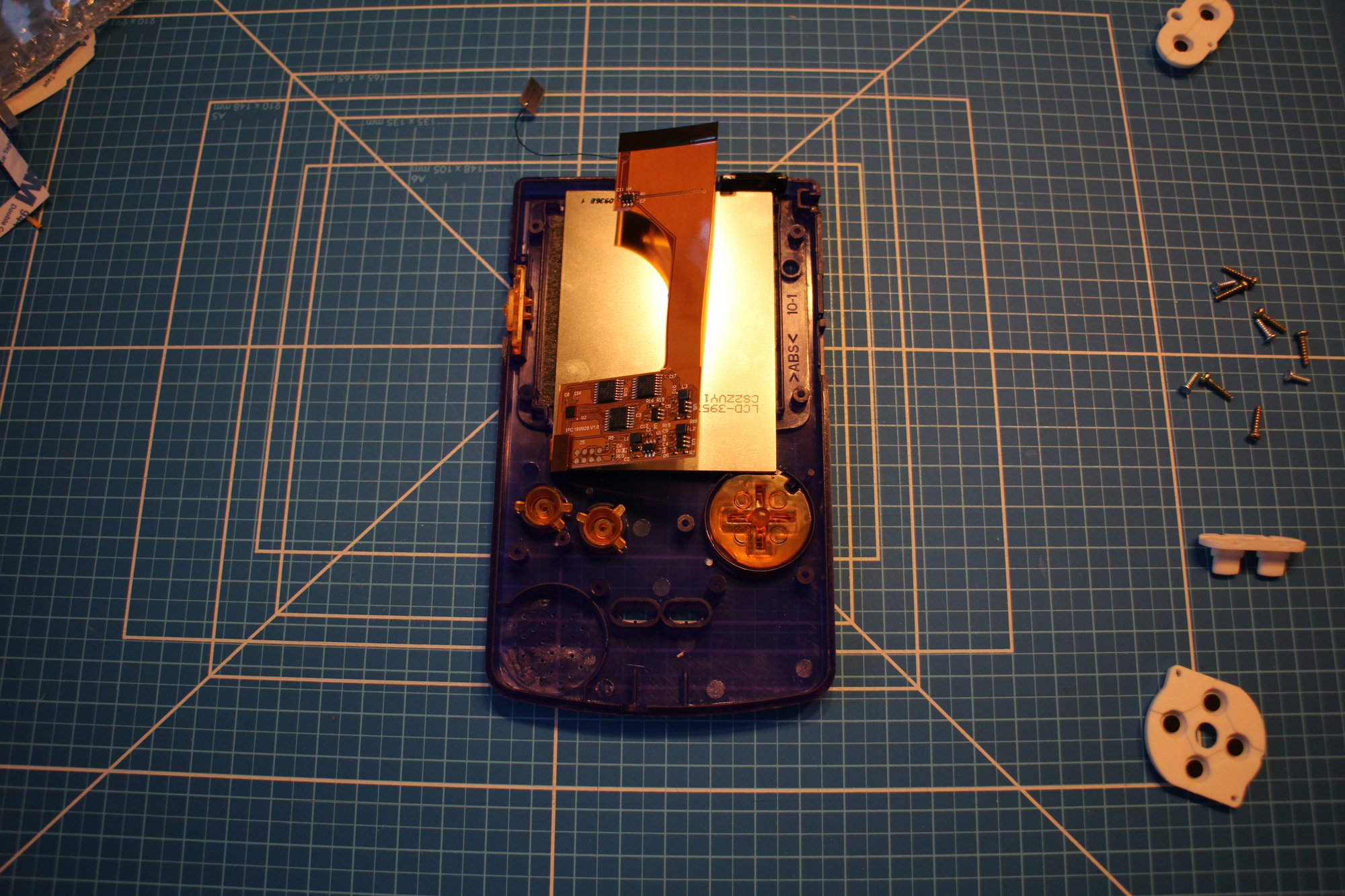 As last step, the original PCR board is added, the cables connected and buttons and silicone is put on top. Then the case can be closed and checked if everything works.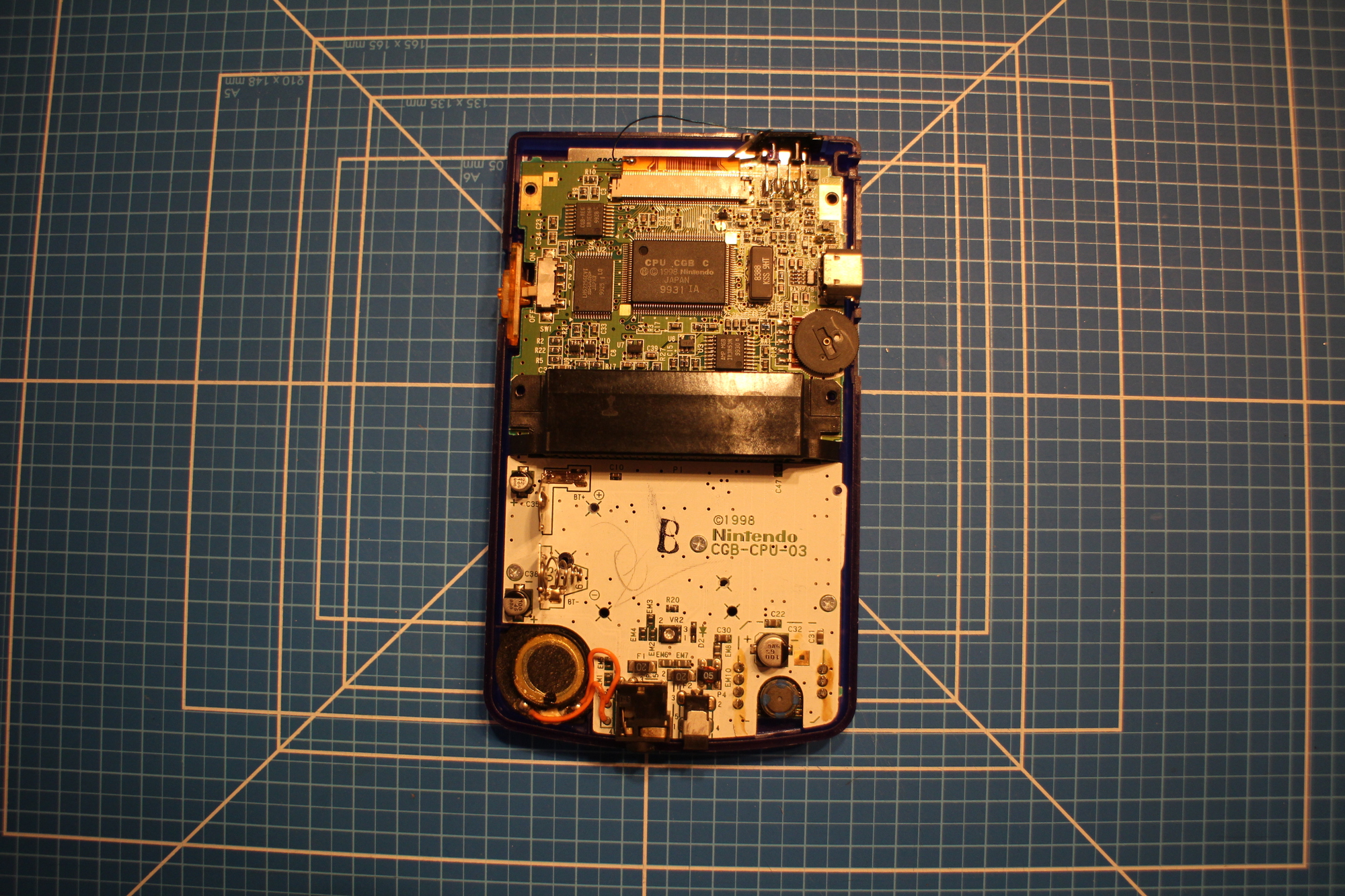 Result
I really, really like the result: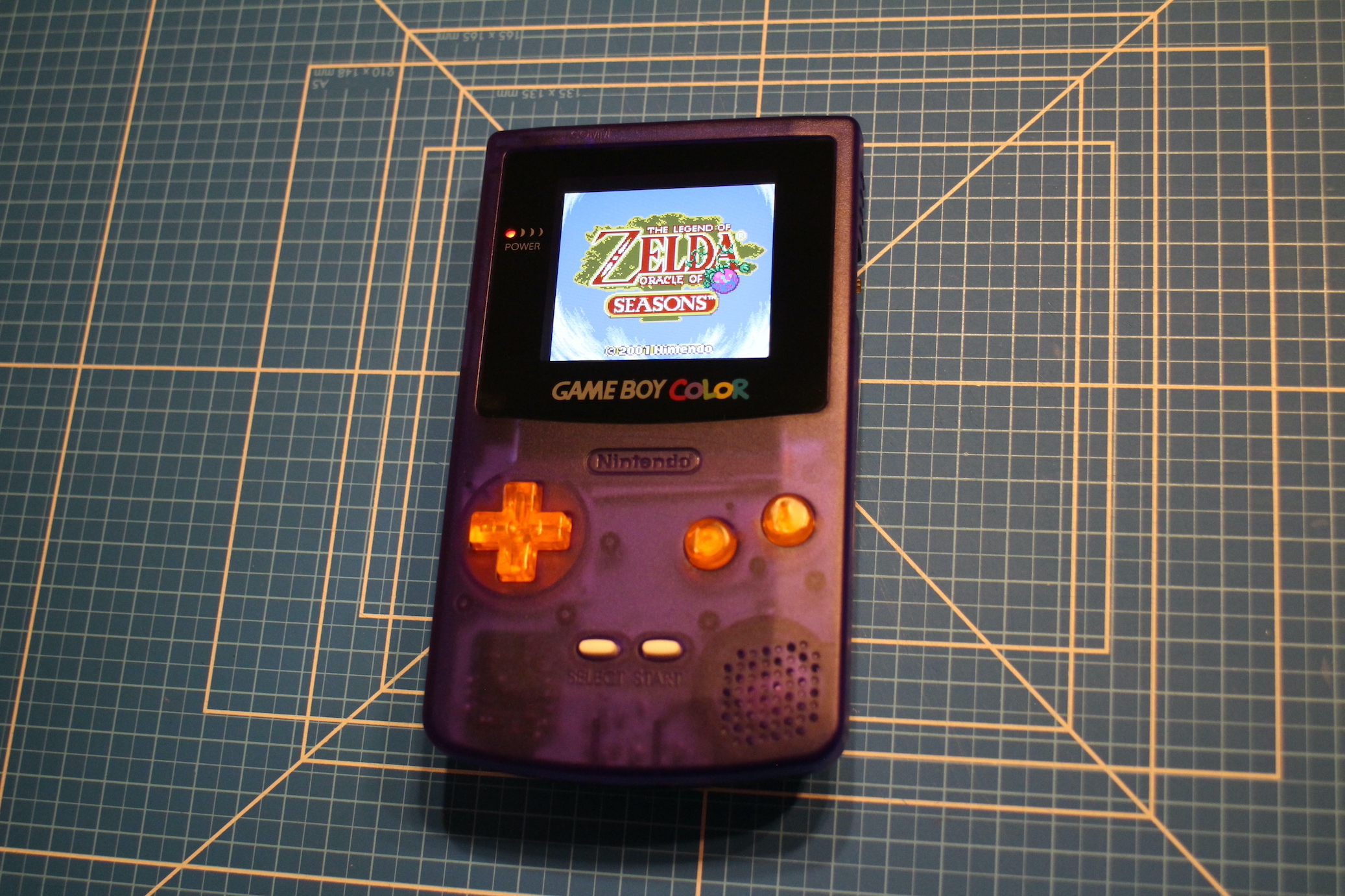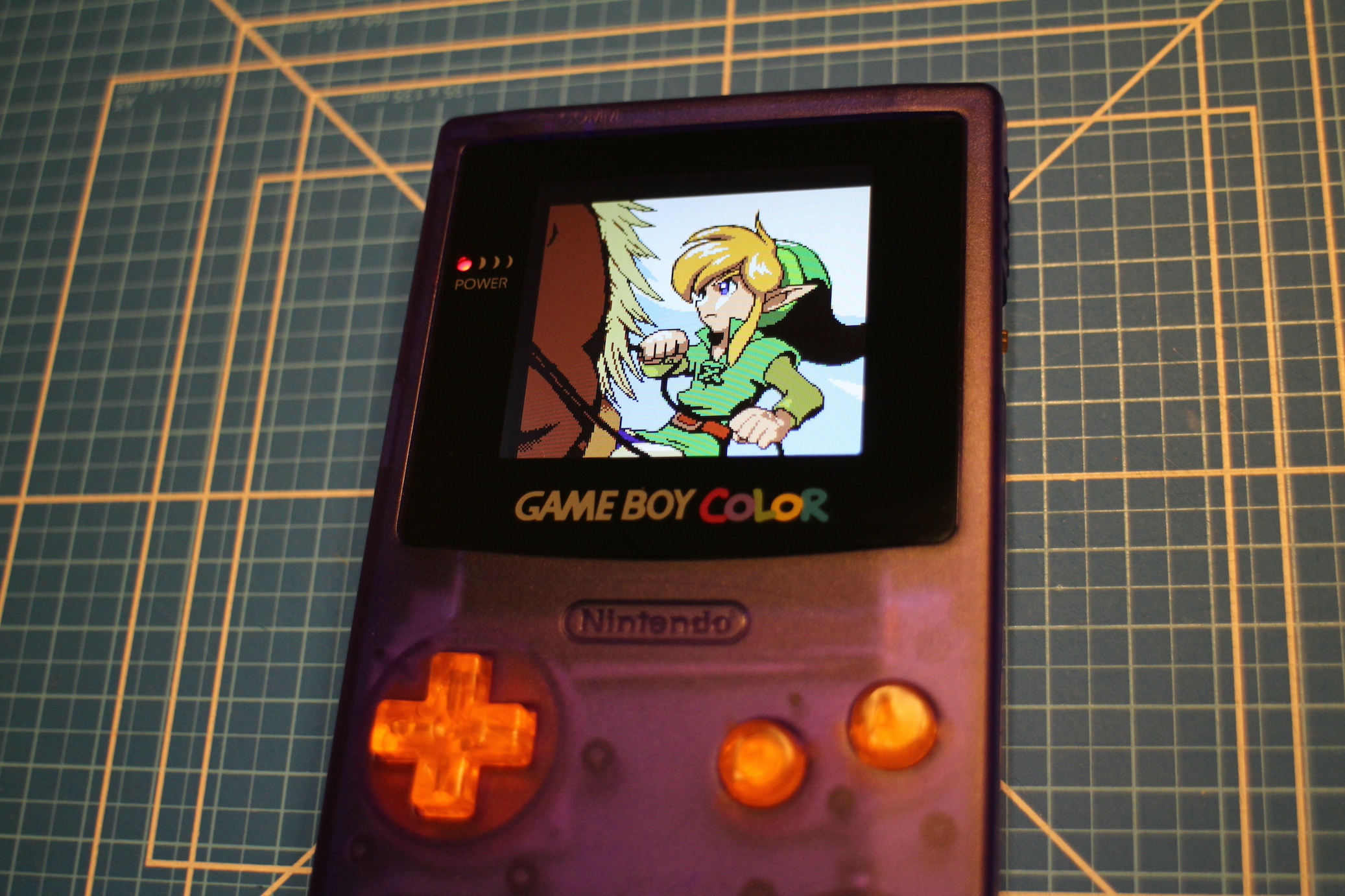 Thanks for reading & happy modding!
Also, if you're interested in other Game Boy Mods, be sure to check out the channel of Retro-Future for Game Boy Mods for no reason.